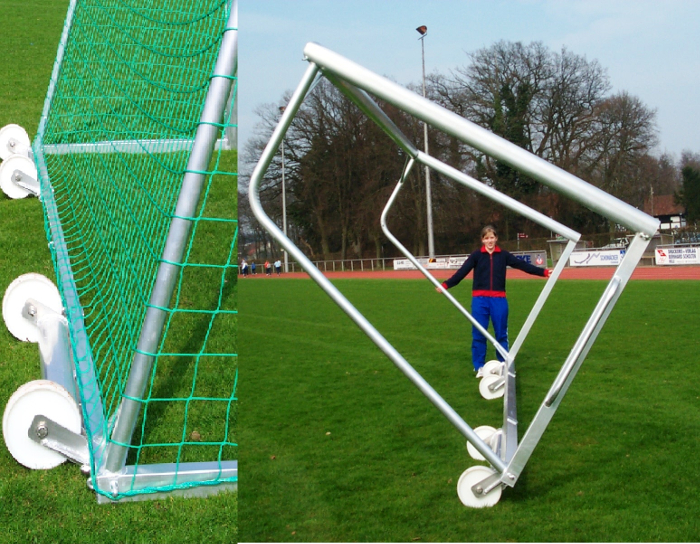 Category: Soccer & Rugby Equipment
Product Code:
The counterweights are made from aluminium. The weights are fixed on the back side of the bar frame. The weights provide sufficient weight to prevent the goal from toppling over in accordance with the EN standard. The wheels for the counterweights are made from polyamide. They measure a diameter of 200 mm. The wheels are used to move the goal around comfortably.
110069/1.5 125 Kg. For goal post 5.00 x 2.00 m. Projection 1.50 m
110069/2.0 100 Kg. For goal post 5.00 x 2.00 m. Projection 2.00 m
INFO SECURING GOALS
Caution: danger of falling over! According to the regulations of local accident prevention federations and DIN/EN, movable goals must be secured against falling over. For example, with a junior goal with a 1.5 m base depth, a 125 kg counterweight is necessary to ensure a stability of 1100 N in accordance with DIN/EN.
For junior goals with ground frames
100 kg – for a depth of 2 m:
125 kg – for a depth of 1.5 m
Subject to technical alterations