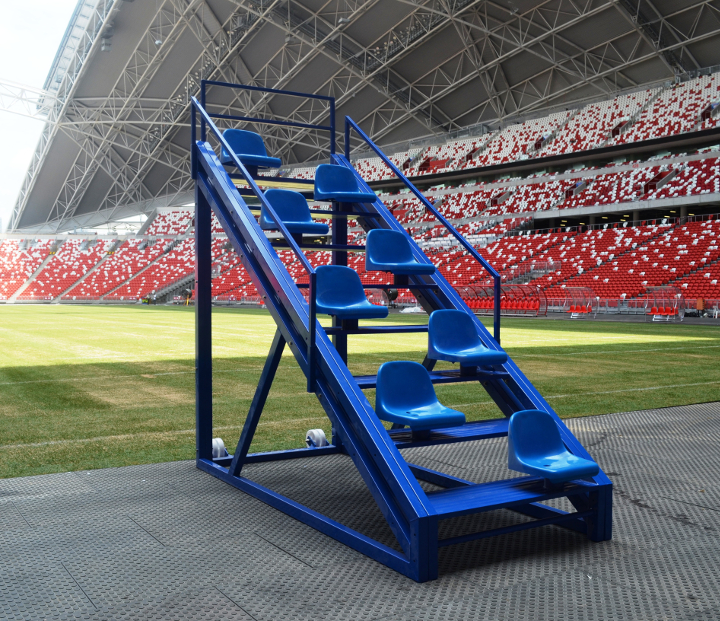 Category: Track & Field Equipment
Product Code: 10020
Platform for judges, to seat 6, 8,10 or 12 people, made of aluminium.
The judge's stand is made from special aluminium profiles. The structure is designed from special rectangular hollow profiles, which a cross section of 80x60x3 mm. The platforms are made from extra sturdy aluminium profiles with anti-slip surface. The item is equipped with wheels at the back. Therefore, the stand can be flipped onto the wheels and stored easily. The hand rails can be removed too to minimize the storage space. The stand is available in various sizes from 6 to 24 seats. For each size, there is an option of a version with plastic seats. Various colours are available to choose from for the seats.
On request, the item is available in powder coated finish. Therefore, assorted colours are available.
10010 Stand for 10 people
10020 Stand for 10 people with plastic seat
10030 Stand for 6 people
10040 Stand for 6 people with plastic seat
10050 Stand for 8 people
10060 Stand for 8 people with plastic seat
10070 Stand for 12 people
10080 Stand for 12 people with plastic seat
Bucket seats available in different colours.
Subject to technical alterations